June was guided to make these sprays during a meditation. Each of our 50ml sprays is made using water that has been infused with the vibration of Crystal Bowls, Crystals and Essential Oils. Each spray contains alcohol to stabilize and preserve the spray. These sprays are for use in your energy field and not for ingesting. Each 50ml spray comes with its own personal scroll which explains how the spray was made, its content and what it can be used for.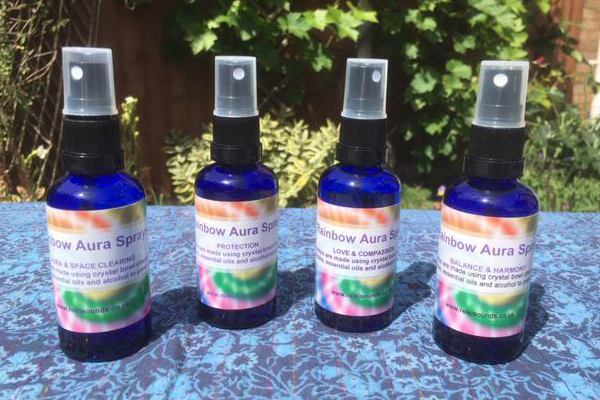 POSTAGE TO BE ADDED
1 – 4 Aura Sprays £3.00
5 – 8 Aura Sprays £5.00
For larger quantities please contact us direct for postage charges.